Ashley Furniture Industries is thinking ahead – and doing something about it.
The Home Furnishings Association member recently contributed $20,000 to a middle school near its Leesport, Pa., operations to purchase VEX Robotics equipment. Students will gain hands-on opportunities to learn STEM concepts with innovative, age-appropriate technology, Ashley said in a news release.
STEM stands for science, technology, engineering and math.
"This program is a great way for young students to learn career-readiness skills," said Ron Wanek, Ashley's founder and chairman. "We continue to support STEM education to inspire the next generation of skilled workers and help secure our country's position as a world leader in technology and advanced manufacturing."
Ashley operates upholstery manufacturing, distribution and e-commerce fulfillment facilities in Leesport. Schuykill Valley Middle School sits across the street – Ashley Way – from those facilities.
Ashley founder Ron Wanek supports education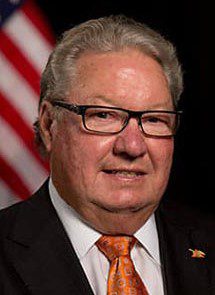 "We are fortunate to have industry support from Ashley Furniture to showcase to our students the value of learning these skills," said Michael Billman, Schuylkill Valley School District director of instructional and information technology. "Beyond science and engineering principles, robotics teaches students creativity, teamwork, leadership and problem-solving skills – all highly valued skills by employers once students leave our hands."
Among many other honors, Wanek is a 2020 recipient of a Horatio Alger Award. The Horatio Alger Association provides scholarships to help young people reach their goals.
"I understand the important role education plays in changing the trajectory of one's life, but I also know what it feels like to not be able to attend college due to rising costs," Wanek said at the time. "To be inducted into an organization that works tirelessly to support thousands of young people each year, lessening the financial burden of obtaining a degree, is a true honor. The mission of the Horatio Alger Association is a critical one, and I look forward to helping to advance it."
Not a member of the HFA? Let us know you're interested.