Howell Furniture, Brakenridge Furniture, Greg Crowley of Crowley Furniture & Mattress and Joe Bright of Dunk & Bright Furniture have won the Home Furnishings Association's top awards for 2019.
Each award was being presented in the recipient's flagship store, beginning January 6.
Howell Furniture, based in Beaumont, Texas, is the HFA's Retailer of the Year in the category of 50 or more employees. It also has stores in Nederland, Texas, and Lake Charles, La.
Brakenridge Furniture Co. of Ferriday, La., is the Retailer of the Year for companies with fewer than 50 employees.
Crowley, whose business is based in Liberty, Mo., is the winner of the Trailblazer award.
Bright, president of Syracuse, N.Y.-based Dunk & Bright Furniture, is the recipient of the Emerging Star award.
Industry judges picked winners
Winners were selected by a panel of industry judges., including past winners. For the Retailers of the Year, criteria included:
Value to customers
Recruitment and development of employees
Company culture
Marketing
Achievements
Social responsibility
Innovation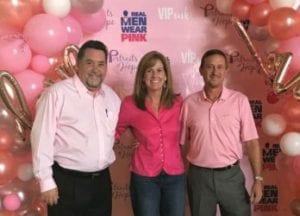 "We could not be any prouder of Howell Furniture," said Sharron Bradley, CEO of the Home Furnishings Association. "Although it has a long history in Beaumont, it perhaps has never been more important to its hometown than in recent years when it provided desperately needed assistance to families who lost their homes and belongings to Hurricane Harvey in 2017 and Tropical Storm Imelda in 2019. The owners and staff are truly wonderful neighbors to their customers and fellow residents of the Gulf Coast region."
[Watch Howell Furniture award ceremony.]
Howell Furniture was founded in 1959 by W. Thurman Witt. Its current owners include his grandchildren, Shawn Hanley and Wade Witt, and long-time president, Tom Schwaab.
Brakenridge treats customers with respect
"We are really pleased to honor Brakenridge Furniture," Bradley added. "The business has a long tradition of treating every customer with respect and working with them to make purchases affordable. The company is an invaluable community asset, supporting everything from the local animal shelter to the high school band. It's successful because it has earned the trust and affection of people in Ferriday and surrounding areas."
Brakenridge Furniture was founded in 1961 by Gene Brakenridge, who died in 2017. The business is now owned and operated by his daughter, Anna Ferguson, who is also a lawyer.
The Trailblazer award recognizes lifetime achievement in the retail furniture business. Crowley was selected based on several factors, including:
Contributions to the industry
Philanthropy
Mentoring
Social responsibility
Challenges overcome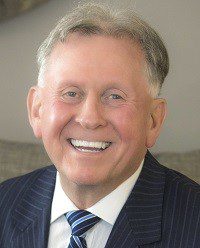 "Greg is a successful and respected businessman but so much more," Bradley said. "He is truly a leader is raising awareness about and addressing safety issues concerning home furnishings products. His long-time partnership with Charlie's House, a children's safety organization in Kansas City, provides a model for proactive engagement with the problem of furniture tip-overs."
Crowley is a leader in furniture safety
Charlie Horn was killed at age 2 when a bedroom dresser fell over on him. His parents, Brett and Jenny Horn, founded Charlie's House to draw attention to the danger. The organization, supported by Crowley Furniture & Mattress, will open a safety demonstration house in Kansas City this year. Together, Crowley Furniture & Mattress and Charlie's House distribute 25,000 tip-restraint kits in the Kansas City area annually. Crowley spoke about furniture safety initiatives at an industry conference in 2019.
Crowley Furniture was started by Greg's parents, Charles and Marilyn Crowley, in Excelsior Springs, Mo., in 1954. Greg Crowley purchased the business from them in 1985. He closed the Excelsior Springs store in 1998 and opened a larger store in Liberty. In addition to the Liberty location, Crowley now also operates stores in Lee's Summit, Mo., and Overland Park, Kan. His wife, Beth, and daughters, Laura and Katie, have joined him in the business.
Bright stands out among young leaders
The Emerging Star award recognizes an outstanding professional who has been in the retail furniture business for less than five years. Bright was chosen for his accomplishments in several categories, including:
Customer value
Company culture
Marketing
Social responsibility
Innovation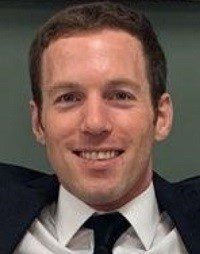 "We're thrilled to have many excellent young leaders among our association's members," Bradley said. "Although there were several worthy Emerging Star nominees, Joe stands out for his leadership at Dunk & Bright and his commitment to advancing our industry. Dunk & Bright's customers, employees and communities will all benefit from Joe's creative and visionary management."
After college, Bright worked in management for an international grocery chain and in sales for a medical company before returning to his family furniture business as vice president in 2017. He was named president in 2019. He has led initiatives in digital marketing, e-commerce and capital investment. Dunk & Bright also continues its support for dozens of community organizations and its commitment to sustainability.
The company was founded in 1927 and now operates a furniture showroom of nearly 100,000 square feet in Syracuse as well as a distribution center with 1 million cubic feet in Liverpool, N.Y.