With COVID-19 cases rising sharply in the Galax, Va., area, Larry Blevins is working hard to make sure Guynn Furniture & Mattress Company's three stores are operating safely. Right now, he said that's more important than "staying behind the desk doing paperwork."
Blevins is chief financial officer for Guynn Enterprises, which includes four small businesses, but the challenges of running retail stores during a pandemic must be met. So, he and General Manager Steve Williams make sure that the stores and delivery crews in the southwestern Virginia mountain towns of Galax, Independence and Hillsville have enough cleaning supplies and personal protection gear, that they're following safety protocols and that they are making sure customers and employees wear face coverings.
Blevins secured Paycheck Protection Program loans for all four Guynn Enterprises businesses, which used the money to keep all employees on the payroll. But now, the prospect of filing the loan forgiveness application forms leaves him wondering how he'll find the time.
The Home Furnishings Association thinks he shouldn't have to. Loan forgiveness under the PPP should be automatic for small borrowers. So the HFA has joined other business groups in supporting a new initiative to greatly streamline the process.
Bill is intended to help small borrowers
The Paycheck Protection Small Business Forgiveness Act, recently introduced in the U.S. Senate by two Republicans and two Democrats, could save time and money for many furniture retailers who tapped the lending program but now have to contend with a complex application for loan forgiveness.
The bill's basic intent is to see that all small borrowers receive full forgiveness.
Businesses that borrowed $150,000 or less could submit to their lender a one-page form attesting that they had met the terms for earning loan forgiveness. Those include spending at least 60 percent of the funds for payroll costs and no more than 40 percent for rent, mortgage interest or utilities. The PPP requires borrowers to document all their spending of loan funds. The lender must examine the paperwork and determine how much of the loan qualifies for forgiveness.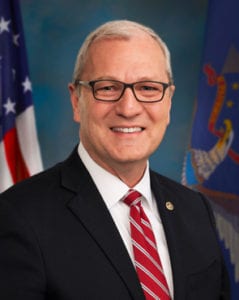 Senators Kevin Cramer (R-N.D.), Bob Menendez (D-N.J.), Thom Tillis (R-N.C.) and Kyrsten Sinema (D-Ariz.) think that process is too burdensome on both borrowers and lenders.
Their argument is compelling. Approximately 3.7 million PPP loans of $150,000 or less accounted for 85 percent of the total number of loans – but just 26 percent of total PPP funds, according to the senators. They estimate that the cost of the current loan forgiveness process is $2,000 for a small business and $500 for a lender.
 "The Paycheck Protection Small Business Forgiveness Act would give small businesses peace of mind by eliminating unnecessary bureaucratic requirements and simplifying the process for forgiving smaller loans," Sen. Cramer said in a news release. "I urge my colleagues to support it and to consider including it in any future relief package."
More recent co-sponsors include Sen. Tom Cotton (R-Ark.), Sen. Shelley Moore Capito (R-W.Va.) and Sen. Martha McSally (R-Ariz.).
'It makes perfect sense'
"It makes perfect sense," said Blevins, who is so enthusiastic about it that he volunteered to contact his representative and senators in Washington to urge their support. He also called a banker friend to do the same.
Banks would welcome the relief, too. The American Bankers Association, National Bankers Association and many state banking groups support the new bill.
Another relief package is likely to pass by early August. The HFA urges Congress to include liability protection from COVID-related claims against businesses and an extension of the PPP or the creation of a new, longer-term lending vehicle such as the RESTART Act. Streamlining the PPP loan forgiveness process would help furniture retailers focus on other priorities – among them, running their businesses while keeping employees and customers safe.
It's not a matter of cheating or cutting corners. Guynn Furniture & Mattress used its loan for the intended purpose, Blevins said. It's just that taking hours to complete the application and submit all the documentation leaves less time for more essential work.
Ask senators to support this measure
Other business groups supporting this bill include the National Retail Federation, U.S. Chamber of Commerce and National Restaurant Association.
The coalition wrote to Senators Marco Rubio (R-Fla.) and Ben Cardin (D-Md.), chairman and ranking member, respectively, of the Senate Committee on Small Business and Entrepreneurship, and Representatives Nydia Velazquez (D-N.Y.) and Steve Chabot (R-Ohio), chairwoman and ranking member, respectively, of the House Small Business Committee, urging their support for the bill, S. 4117.
HFA members should ask their senators to include this measure in the August relief bill. Members can find their senators' contact information here.