Johnny Janosik World of Furniture & Mattresses calls it "The Experience."
It's what separates the Top 100 retailer from the online-only competition. And elicits this testimonial from a satisfied customer: "I honestly can't imagine furnishing this house without Johnny Janosik and everything they've offered us."
That's Stephanie Weeg. She and her husband Erik did rely on Laurel, Del.,-based Johnny Janosik to help them furnish their brand-new dream home. It turned out that their trust was well-placed.
The Weegs not only shared their experience from beginning to end, they were willing to show it, in the store and in their home as they were working with Johnny Janosik design consultants Kelly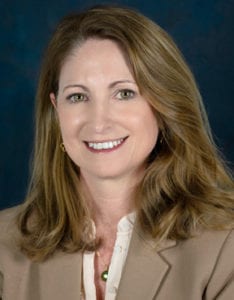 Thompson and Deanie Gory. Together, they selected all the right elements needed to turn their house into the perfect home for their growing family. During that process, over the course of many months, Johnny Janosik used a film producer to create a video miniseries titled "The Experience."
This is Johnny Janosik's first marketing project of this type, said David Koehler, chief executive officer of the 67-year-old independent retailer with stores in Laurel, Dover, Wilmington and Christiana, Del.  "We have to keep pedaling the bicycle or we'll fall over," he said.
Series highlights distinctive design services
Johnny Janosik's in-home design services distinguish it from retailers that only sell furniture. But trying to explain what this service means to customers in, say, a 30-second television ad "can't do it justice," Koehler said. So, the company decided to go much deeper. "We almost thought of it like a documentary."
The first step was to identify the customers. Johnny Janosik works with area builders to furnish model homes. One of those was building a house for the Weegs. Erik Weeg also happens to be the brother of videographer Tony Weeg, whom Johnny Janosik uses, Koehler said. Erik and Stephanie Weeg were more than cooperative.
Viewers meet the Weegs in Episode 1, which appeared in late January. He's a mortgage banker and she's a registered nurse who live in Salisbury, Md. Expecting their second child, they've decided they need more space and a different kind of home.
"We want our new home to be more warm," Stephanie says. "I like the coastal style, I like the lighter colors, a very clean and contemporary look that I've always wanted in a new house."
And, with twice as much room to fill, "We're going to need a lot more furniture, brand-new furniture," Erik adds.
The initial segment, nearly six minutes in length, next introduces Gory and Thompson in Johnny Janosik's Dover store.
Passion, creativity, desire to help customers
"What I bring to my job is my passion for fabric, my passion for furniture, my passion for creativity," Thompson says. "If I'm not creating every day, something's missing in my life."
"What I bring is many years of experience and a sincere desire to help our clients create the house that is truly theirs," Gory adds.
From there, the series follows the experience as the Weegs and their design consultants confer in the store and the home over floor plans, furniture styles, fabrics, colors, accessories – all the details, large and small, that will contribute to the living space the young family desires.
The project produced about 30 minutes of edited video, Koehler said. It was posted on YouTube in episodes, teased on social media. Viewers could watch each episode in its entirety, following the story as if it were a miniseries. At some point, the company might buy time to run it as a TV infomercial, Koehler said.
It also will play on televisions in the stores. Links to the videos can be sent to customers who ask for information about design services. It will be broken into short spots for TV ads. In addition, 30-second video bios of all of Johnny Janosik's design consultants have been made. The object is to show how genuine and talented they are. "They're really good at what they do and passionate about what they do," Koehler said.
'The Experience' enriches a family's life
When all is done, the Weegs have a beautifully furnished new house, but the satisfaction they express is deeper than what could be conveyed by photographs of rooms with sofas, armchairs, dining tables and bedroom suits. Viewers can see that Johnny Janosik has helped them create the home that will enrich their family's life for years to come.
"We've gotten some very good feedback on it," Koehler said just after the third episode appeared. "It's a little early to tell about the impact, but so far it's very favorable."
For retailers who need to keep the bicycle moving, telling distinctive and personal stories about their customers' experience is a good way forward.
What can be better than hearing a customer say this, as Stephanie Weegs did in the final episode?
"It's just been an amazing process, and we couldn't be happier."
Update: Delivery Day, the final episode.
This is one in an occasional series of posts about effective videos by Home Furnishings Association members. Send me yours!
[Seldens produces compelling testimonial video]