Martin Roberts, an award-winning designer who helped physically redesign dozens of retail companies as big as Walmart and as small as independent furniture retailers, died May 29 due to complications from surgery. He was 78.
Roberts' clipped British accent and smile were a fixture at the Home Furnishings Association's Resource Centers in High Point and Las Vegas, where he discussed the evolving designs of retail stores, merchandising and branding as part of the HFA's speaker series.  He was also a regular contributor to Take Two, a popular monthly column on retail design in RetailerNOW, the HFA's former monthly magazine.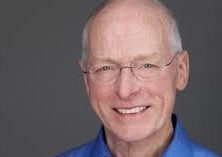 Sharron Bradley, the HFA's CEO, called Roberts' death "a huge loss for retail and home furnishings in particular."
"Martin's contributions to our industry and to this association have been tremendous," said Bradley. "From his beautiful design work all around the country to his generosity of time to those who asked him for advice, Martin was a very special man. Throughout the years he has never stopped reimagining what retail could look like. He will be remembered by all at HFA for volunteering his time whenever we requested. He was there for our members with his insight and actionable instruction, whether during his popular Market seminars, webinars or writing for our publications."
Roberts helped redesign several HFA member stores, including Riley's Furniture, Mathis Brothers, Miskelly Furniture, Morris Home, and Chapin Furniture.
Roberts' influence was felt across retail design. His vision brought a cozy feel to the massive Barnes & Noble stores and turned what used to be an uninspiring trip to the gas station into an adventure with his open and creative design of Sheetz service stations.
Roberts was president of Martin Roberts Design, an award-winning team of retail consultants, architects, industrial, interior and graphic designers.
Roberts is survived by his wife, Anne Roberts; daughter, Emma Artz; sons, Benjamin and Toby Roberts; and four grandchildren. Service details are not available at this time.