Ashley Furniture Industries President and CEO Todd Wanek will take his place next to his father, Ron, in the American Home Furnishings Hall of Fame.
Todd Wanek is one of five current or former industry leaders who make up the Hall of Fame's Class of 2020. They will be inducted Oct. 17 during the High Point Market.
The others are Irv Blumkin, CEO of Nebraska Furniture Mart; the late Robert G. Culp III, co-founder, former chairman and CEO of Culp Inc.; Robert J. Maricich, chairman and CEO of International Market Centers; and Allan H. Palecek, chairman and founder of PALECEK.
Each year, an anonymous, seven-member selection committee chooses three to five nominees for their contributions to the growth and development of the home furnishings industry in America. Committee voting is grounded on four foundations: enduring excellence, superior accomplishments, innovation and creativity and philanthropic generosity.
Industry needs to learn from innovators
This year, more than most, it's critical to learn from industry innovators, Martin Ploy, president of the American Home Furnishings Hall of Fame Foundation board of directors, said in a news release.
"The industry wants to hear from our leaders," he said. "We want to be inspired by their resilience. We especially need to be reminded of their stories of innovation and enduring excellence, of what each inductee has done to impact the industry and why each is worthy of the industry's highest honor. The 2020 class of inductees is sure to provide new direction for each of us, and their achievements will help to refocus us on what makes this industry great."
That is certainly true of Wanek, who recently joined Home Furnishings Association Executive Vice President Mark Schumacher for an hour-long conversation on an HFA webinar. The topic was "Supply chains and e-commerce: What's next?" But it covered a much broader range of topics, from advertising to political connections. That webinar is recorded here.
Ashley Furniture Industries is a member of the HFA.
[Wanek to retailers: Embrace an e-commerce game]
Success requires intense innovation
The Hall of Fame news release says this about Wanek: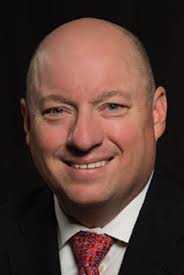 "Todd Wanek moved to Asia in 1989 to develop a manufacturing base in Taiwan, China, Malaysia and Indonesia, thereby securing the blended strategy of domestic production and offshore sourcing needed to grow Ashley Furniture Industries into the world's largest furniture manufacturer. With 25 million square feet of manufacturing and distribution space and 30,000 employees, Mr. Wanek believes success requires intensive innovation, continuous improvement and mentoring.
"Since becoming president and COO in 1996 and CEO in 2002, he has spearheaded manufacturing expansion into upholstery, leather, motion, mattresses, outdoor and RTA furnishings. The first Ashley HomeStore opened in 1997, growing into North America's largest furniture retailer with eCommerce and more than 1,000 stores. Today, company sales exceed $6.4 billion."
Ron Wanek was inducted into the Hall of Fame in 2006.
With this year's additions, the Hall of Fame roster will number 125.