When an employee at a Schewels Home store tested positive for COVID-19 several weeks ago, Director of Store Operations Matt Schewel knew a strong response was required. But what?
"There hadn't been much of a roadmap for what we're supposed to do if there is a case," Schewel said. "So we developed our own guidelines."
Those included closing the store for a day and deep-cleaning and disinfecting areas where the employee had been.
Since then, the federal Occupational Safety and Health Administration has spelled out that businesses, including furniture retailers, must record and report work-related cases of COVID-19.
However, the agency says it will exercise "enforcement discretion" when it comes to the novel coronavirus, "given the nature of the disease and ubiquity of community spread."
HFA seeks liability protection for retailers
OSHA's reporting guidelines may help ease retailers' concerns about legal liability should employees contract the potentially deadly virus. The federal agency notes the reality that "in many instances it remains difficult to determine whether a COVID-19 illness is work-related, especially when an employee has experienced potential exposure both in and out of the workplace."
The threat of unwarranted legal actions attempting to hold employers accountable for COVID-19 exposures has prompted the Home Furnishings Association to ask Congress for limited liability protection. This would shield businesses from lawsuits – provided they follow OSHA and Centers for Disease Control protocols for health and safety in their work spaces.
OSHA requires recording and reporting of work-related employee illnesses. For COVID-19, the case must be confirmed under the CDC definition and related to work.
But, employers with 10 or fewer employees are only required to report work-related COVID-19 illnesses that result in death or hospitalization.
Finding source of infection isn't easy
In its latest guidance, OSHA acknowledges the difficulty of determining whether the illness was contracted at work. Significantly, it also notes that "recording a COVID-19 illness does not, of itself, mean that the employer has violated any OSHA standard."
If an employee tests positive for COVID-19, OSHA expects the employer to undertake a reasonable investigation into whether the illness was contracted at work. In most circumstances, these actions would be sufficient:
Ask the employee how he believes he contracted the virus.
While respecting his privacy, discuss with the employee his work and out-of-work activities that may have led to the illness.
Review the employee's work environment for potential exposure. The review should be informed by any other instances of workers in that environment contracting COVID-19.
Illnesses probably are work-related, according to OSHA, if:
Several cases develop among workers who work closely together, and there is no alternative explanation.
An employee's COVID-19 illness is contracted shortly after lengthy, close exposure to a particular customer or co-worker who has a confirmed case, and there is no alternative explanation.
An employee's job duties include having frequent, close exposure to the general public in a locality with ongoing community transmission, and there is no alternative explanation.
Likely not work-related if …
On the other hand, a COVID-19 case likely is not work-related if:
She is the only worker to contract COVID-19 in her vicinity, and her job duties do not include having frequent contact with the general public, regardless of the rate of community spread.
Outside the workplace, he closely and frequently associates with someone (such as a family member, significant other or close friend) who has COVID-19.
The employer also should consider evidence provided by medical professionals and public health authorities, OSHA said. But if, after a reasonable and good-faith inquiry, the employer can't determine whether workplace exposure was likely at fault, the employer does not need to record that illness.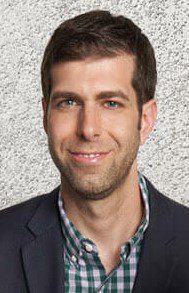 That was the experience for Schewels Home, which is based in Lynchburg, Va., and operates 50 stores in Virginia, West Virginia and North Carolina.
"I don't think we really know, but the fact that nobody else was affected would indicate exposure was outside the workplace," Matt Schewel said.
A complication when it comes to responding to COVID-19 cases, Schewel noted, is the lag time in getting test results.
Let the local health department know
Nevertheless, it is a serious matter for any business if an employee contracts COVID-19. For the sake of other employees and customers, the employer must determine whether the infected employee put anyone else at risk in the workplace and take all necessary steps to maintain a healthy and safe environment.
Schewel said that furniture stores have the advantage of not being high-density workplaces. "If employees are working together, they're trying to keep six feet apart, and most of the time they can," he said.
If future cases occur, Schewel said his company likely will take the additional step of informing and seeking guidance from the local department of public health.
"I think that would be a good recommendation for any retailer," he said.
Schewels Home Exposure Guidelines
Schewels Home has provided all its employees with Exposure Guidelines instructing them on how to respond to circumstances related to COVID-19. Employees are told to notify Human Resources if they have to exercise any of these actions and to contact HR or their supervisor if they have questions.
1. If you have symptoms or have been in contact with anyone who has symptoms, get tested.
2. If you have been in contact with someone who has tested positive for COVID-19, you must self-quarantine for at least 14 days.
3. If you are sick (cough, fever, shortness of breath, etc.) but have not tested positive for COVID-19, you must be symptom-free for three days (72 hours) without medication assistance before you can return to work.
4. If you have come into contact with someone who is sick and has been tested for COVID-19:
a. Contact HR. You likely will be instructed to stay home until the results are back.
b. If the results are positive, you must self-quarantine for at least 14 days.
c. If the results are negative and you are symptom-free, you can return to work as soon as possible.
5. If you have tested positive for COVID-19, you must self-isolate and contact your supervisor and/or Human Resources to discuss leave options.
6. Any absences incurred as a result of exposure to COVID-19 will not be held against you for attendance purposes. This will continue until otherwise notified.
7. These provisions may be altered on a case-by-case basis as reviewed by Human Resources.
[Retailers need to form a plan, be flexible when calling employees back]