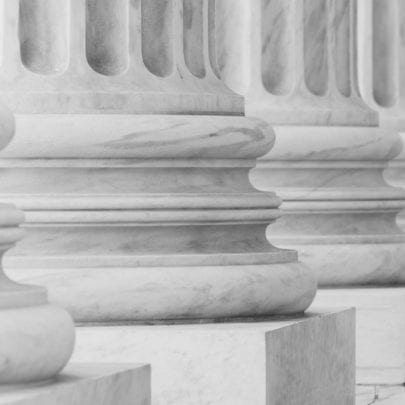 Government Advocacy
Become Aware • Get Involved • Spread the Message
Advocacy for Retailers
We champion the causes and issues that are important to you as a home furnishings retailer.
HFA seeks to advance policies at the local, state, regional, federal and international levels that will support and spur the advancement of the home furnishings industry. Our policy platform provides legislative research, analysis and education to members and key players in the industry. Policy outreach includes: The G.R.A.T Team; Annual DC Fly-In; Alliances with Home Furnishings Alliance (AHFA) and Home Furnishings Representatives Association (IHFRA); strategic member Initiatives; the HFA website; and webinars.
The benefits of being a member

Whether it is making a phone call to your representative or taking an active role in joining the government relations action team, we'll be here to help guide you through the process. Most of all, as a valued member you will receive important, timely information tailored to our industry, and furthermore, recommendations on how to respond accordingly.
Finally, you can find out more about the legislation and regulations that impact your bottom line, how you may get involved and how to take immediate action in industry-related government relations.
Government Relations
02
Government Relations
Are a critical part of business, but it's not just about the politics.
The association and the Government Relations Action Team (G.R.A.T.) focuses on these important and pertinent issues such as:
The Marketplace Fairness Act for sales tax collection
Interchange fees on Bankcard processing
EPA regulations
Department of Transportation regulations
Healthcare reform
Tax reform, and much more.
Learn More About the Government Relations Action Team (G.R.A.T.)
Join G.R.A.T.
G.R.A.T. Members
Bill Simmons

Managing Principal

Washington, DC

Dutko Grayling

Eric Blackledge

President

Corvallis, OR

Blackledge Furniture

Dru Jeppe

Reed's Furniture

Jim Kittle

Chairman

Indianapolis, IN

Kittle's Furniture

Mitchell Stiles

Vice President of Retail Operations, Credit Underwriting, & AR Management

Mulberry, FL

W. S. Badcock Corp

Jared Simon

Vice President

Franklin, MA

Simon Furniture

Karen Craig

Manufacturers' Rep

Houston, TX

www.Texasfurniturerep.com

Chris Andresen

HFA Washington Lobbyist - Dutko Grayling

David Gunn

Knight Furniture

Sherman, TX

Knight Furniture

John Pinion

IHFRA Liaison

Cedar Park, TX

IHFRA Liaison

Matt Schultz

Co-CEO and Co-Owner

Erie, PA

John V Schultz/Levin Furniture

Jacob Shevin

Member at Large

Birmingham, AL

Standard Furniture

Joel Haimsohn

Lawrance Furniture

San Diego, CA

Lawrance Contemporary Furniture

Lenny Kharitonov

CEO & President

New York, NY

Emma Mason

Jesús Capó

Chief Information Officer

Opa Locka, FL

El Dorado Furniture

Stan Pickett

Owner & President

Mesquite, TX

Quality Home