Furniture stores were allowed to reopen in South Carolina this week, with some restrictions. Among them: No more than five customers for every 1,000 square feet of space could be allowed at a time.
"I said we have never, never had that many people in our stores," Rex Maynard laughed.
The notion of customers filling a furniture store may be funny, but Maynard, second-generation owner of Maynard's Home Furnishings, has taken the coronavirus threat very seriously. Despite the state order for non-essential businesses to close April 6, some of his competitors in the Greenville, S.C., area stayed open, Maynard said. He wasn't tempted.
"We thought it was best to close," he said. "We would have hated for a staff member or customer to contract the virus."
The only business they did was by phone or by appointment with appropriate social distancing. Sales dropped by 75 percent.
Yet Maynard's kept all 14 full-time employees at its Belton and Piedmont stores on the payroll. No one had to use sick or vacation time. The business did secure a Paycheck Protection Program loan through a regional bank where Maynard had an account, and that will help with recovery.
But Maynard doesn't expect business to come back all at once, and he's not sure it should.
"I'm glad to open back up, but I don't want to be coming back too soon so all we sacrificed goes for naught," he said.
So, he and his sons, Alderman and Blake, made a video laying out new protocols. Posted on Maynard's Facebook page, it had drawn nearly 3,000 views in its first 24 hours.
'It's daunting to know the virus still exists'
In the video, Alderman noted that it's "great news" that Maynard's can reopen but added: "At the same time, it's also daunting to know that the virus still exists. The safety and well-being of our customers and staff, that's still priority number one.
"We're going to start opening gradually," Alderman said. Operating hours will be 10 a.m. to 5 p.m. until May 2. "From then, we'll evaluate the situation."
"We'll be taking every precaution to make sure our showrooms are a safe environment for our customers and our staff," Blake said. "We'll be wiping down door handles, credit card machines, light switches, and cleaning surfaces that could get dirty multiple times a day. Sales consultants will practice social distancing, and delivery crews will take proper precautionary measures as well."
"We look forward to seeing everyone soon," Alderman said, "whether it be tomorrow or someday in the future when you feel confident coming out to shop. We'll be here. We thank everyone for your loyal support through 73 years of business. We're going to come out of this stronger than ever before, and we look forward to serving you and future generations to come."
For now, precautions include not delivering products into customers' homes but placing them on front porches, garages or elsewhere. Some customers say they'd rather wait until deliveries can be carried into their homes, Rex Maynard said. Building confidence – in customers and employees – will be a process.
He added that watching the Home Furnishings Association live webinars has provided information to help him through this period.
Garden City had a 'soft reopening'
Garden City Furniture & Mattress in Murrells Inlet, S.C., had a "soft opening" earlier this week, owner Dianne Ray said. Most showroom visits were done by appointment only, but "we had some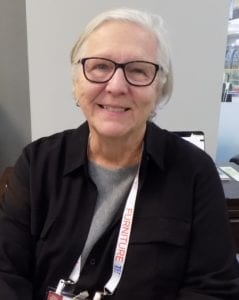 drifters" – maybe folks just wanting to get out of the house and do something, she speculated.
So, what better destination than a furniture store?
For Garden City Furniture & Mattress, a short drive from Myrtle Beach on the South Carolina coast, having to close periodically isn't a new experience. The business has been shuttered by hurricanes many times. At least now, "There's nothing to clean up," Ray said. But there have been adjustments.
"We've had more activity on our website than we've ever had," she said. "We see now the value of it. It had not been that important to us. We're trying to get our website priced."
While the business was closed, sales staff members were calling and emailing customers to stay in touch – and the business was approved for a Paycheck Protection Program loan.
"We have it!" Ray said. "It has been funded." One benefit for the sales staff: They're going to be paid salaries that are no less than they earned on commission and usually higher. Ray is more determined than ever to keep them.
Chapin Furniture founder, Joe Grimaud, dies
Chapin Furniture in Chapin, South Carolina will reopen Saturday – a delay of a few days because the company's founder, Joseph A. Grimaud Jr., died April 18. His funeral – private, but live-streamed – is Friday.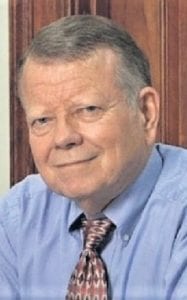 Grimaud was an Air Force fighter pilot who flew combat missions in Vietnam, an author, entrepreneur and co-founder of City Light ministry.
"My father passed away this weekend, and that's really the only reason for the delay," Chapin Furniture President Keith Grimaud wrote in an email to the HFA. "I wanted to be available when we opened.
"We did get approved for and received funding on the first round of PPP loans," he added. "So plan to start using that money effective next pay period. The past two weeks I have been paying out of a separate account to track payments to staff via the Emergency Sick Leave Act for 80 hours.
"Not sure what the crowds will look like, but hopefully traffic will be better than it was prior to closing temporarily. Thanks to you and your team for all the guidance and help during this time.  It's been a huge help!"
More states lift stay-at-home orders soon
Other states are quickly following South Carolina in lifting restrictions. Orders for most resident to stay at home or for non-essential businesses to close expire:
April 24 in Montana.
April 26 in Colorado.
April 27 in Mississippi.
April 29 in North Carolina.
April 30 in Alaska, Alabama, Florida, Georgia, Hawaii, Idaho, Illinois, Indiana, Iowa, Louisiana, Maine, Michigan, Nevada, New Mexico, North Dakota, Tennessee, Texas, West Virginia and Wyoming.
Not all orders have the same requirements, and all are subject to change. States not listed either have not put statewide restrictions in place or have orders extending into May or June.
The HFA has resources to help furniture retailers plan for responsible reopening. Unless customers are confident that they can shop safely, they may not return to stores when doors open.
[Webinar: Are you ready for when your store can reopen?]