Ashley Furniture Industries' advanced manufacturing and distribution facility in Leesport, Pa., uses a lot of electricity – more than 10 million kilowatt hours a year. But 90 percent of that will be offset by the solar panel installation on its roof.
Ashley, a member of the Home Furnishings Association, partnered with SunPeak to design and install the roof-mounted system consisting of 28,776 solar panels. When operational, the array is expected to generate more than 9.6 million kilowatt hours of electricity annually. That is roughly equivalent to the amount of power consumed by 786 average American households, the company said in a news release.
It will be the largest rooftop solar system in Pennsylvania and one of the largest in the country, according to SEIA, the U.S. solar industry's national trade association.
"The project is noteworthy for its scale," noted Tim Paap, professional engineer and director of project execution for SunPeak. "It can be difficult to comprehend just how large the system is when you talk about megawatts of power. The entire system takes up 580,000 square feet, or over 10 football fields, and produces as much power as two locomotives. And it's on the roof of a facility that would otherwise be un-utilized."
[See a video of Ashley's rooftop installation]
Ashley makes a long-term commitment to solar power
In addition to the Leesport facility, rooftop solar systems have been constructed and commissioned on two other Ashley distribution and retail centers. One is in Romeoville, Ill., and the other is in Lathrop, Calif. Mobilization has started on the next two facilities – in Redlands and Colton, Calif.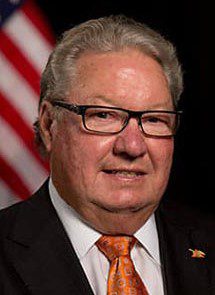 "We need a lot of energy to manufacture our products, and it only makes sense to use renewable sources," said Ron Wanek, Ashley's founder and chairman. "This is a long-term investment, not only for Ashley, but for our environment. We are taking proactive steps and hope to see others in our industry join us."
Ashley's solar energy initiative will complement its world-class advanced-manufacturing facilities, the news release said. Solar power will support the company's advanced-manufacturing and warehousing operations, which include IoT (internet of things) systems, automation and robotics, and battery-powered industrial vehicles.
"The solar panel project we have at Ashley is just one more example of Ashley's sustainability efforts for our global marketplace and local communities," said Todd Wanek, president and CEO. "Besides reducing our company's energy footprint, we're also able to save on energy costs, which, in turn, can be passed along to our customers."
[Wanek to retailers: Embrace an e-commerce game]
Not a member of the HFA? Let us know you're interested and we'll show you the benefits.