The ripples from the coronavirus pandemic will change consumer shopping habits for years — perhaps even permanently —  as more Americans choose to travel less and stay home more. That will create a more localized economy for all small businesses, and retailers should act now to take advantage of the changes to come, said Ashley CEO Todd Wanek.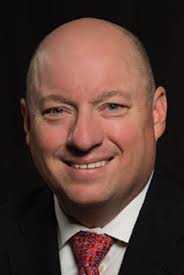 Now more than ever, said Wanek, furniture retailers need to give consumers more ways to shop their store. That includes beefing up your e-commerce game. "The last thing in the world you want to do is be single-threaded as an organization," said Wanek. "There's no question when the coronavirus hit, retail stores failed as a channel. If you're in (a brick-and-mortar store only), that channel failed, and one of the things you don't want to do is be single-threaded as a business person and say, 'I'm relying on one thing to determine my success or failure.' "
Wanek made his remarks to more than 700 furniture retailers during the Home Furnishings Association's weekly live COVID-19 Webinar with HFA Executive Vice President Mark Schumacher. "You've got to have a very diversified platform and find ways to get customers any way you possibly can," said Wanek. He said all stores, no matter their size, need to "lean into e-commerce and find a way to keep building."
That doesn't mean you give up on your store, however. "You've got to be agnostic to what channel (customers) buy from," said Wanek. "I don't think you can decide whether they should buy in a store or by e-commerce. So I'm going to take a lead, and I'm going to take a customer any way I possibly can, and if they're going to come in through e-commerce and they want to buy a pillow, I'm going to let him buy a pillow."
Wanek said it will be important for furniture retailers to take a holistic approach when shoppers think about buying again. "That starts with a unified cart that allows your sales staff to know what someone is looking for when they walk into your store after seeing your product online," he said. "You've got to have that (information) in your hand. So you say, 'Oh, I know you were searching for this sofa (online). Let's go over and I'll show you on the floor.' "
To hear more from Wanek and to watch the entire webinar, click here. Each week the HFA presents a live COVID-19 Webinar to help members navigate the coronavirus pandemic. All of the webinars are archived and can be found at the HFA's COVID-19 Recovery Resources page.