Crate and Barrel, CB2 and Bed Bath & Beyond recently agreed to product recalls, the Consumer Products Safety Commission announced. In each case, consumers are told to immediately stop using the products and advised they're entitled to a full refund.
The most expensive items are a Trace Brass Bookcase and Trace Black Bookcase sold in CB2 stores nationwide and online at CB2.com for about $1,400. CB2 received 11 reports of the bookcase collapsing when loaded, according to the CPSC. No injuries were reported.
The bookcases, 62 inches tall and 34 inches wide, were manufactured in Vietnam and imported by CB2. Some 400 were sold from June 2019 through July 2020. Purchasers can contact CB2 for instructions on how to receive a free replacement bookcase or a full refund.
Recalls prompt refund offers
A Crate and Barrel Danish White and National Tall Bookcase and Danish Walnut and White Tall Bookcase prompted five reports of legs breaking. No injuries resulted, according to the CPSC. The cases are 60 inches tall and 32 inches wide. Manufactured in China, they were imported by Euromarket Designs Inc. and sold at Crate and Barrel stores nationwide and online at crateandbarrel.com for about $300. About 2,100 units were sold. Purchasers should contact Crate and Barrel for a full refund.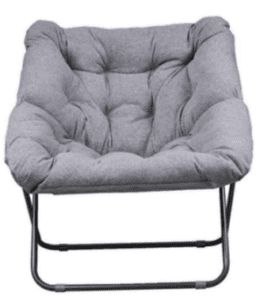 Approximately 10,000 SALT Lounge Chairs in gray and black were sold in Bed Bath and Beyond stores nationwide and at bedbathandbeyond.com for about $40. Nineteen complaints of the chairs breaking were received, with four reports of minor injuries from falls, the CPSC said. The chairs were made in China and imported by Liberty Procurement Co. Inc., an affiliate of Bed Bath & Beyond (recall page here). Purchasers can return the chairs for a full refund.
The Home Furnishings Association and its members are committed to furniture safety.
[Charlie's House showcases Crowley's commitment to safety]
Not a member of the HFA? Let us know you're interested and we'll show you the benefits.