The fire jumped over the highway and went straight up the mountainside, Julian Jeppe said Wednesday, recalling the harrowing experience of living through another natural disaster in Southern California.
HFA members Jeppe and his wife, Dru, own Reeds Furniture, which has stores in Agoura Hills and Oxnard. The Woolsey Fire spread over nearly 100,000 acres in Los Angeles and Ventura counties, destroying hundreds of structures and causing three confirmed deaths. It was 57 percent contained Thursday, state authorities said.
Reeds' Agoura Hills store was spared by no more than a quarter-mile, Jeppe said. When he returned after a mandatory evacuation last weekend, the area was still smoldering and smoke had infiltrated the store, "but nothing terrible."
The story was much the same at nearby Pacific Patio, General Manager and HFA member Theresa Elkins said Wednesday.
"We were under mandatory evacuation," Elkins said. U.S. 101, the main highway through the area, was shut down and her store was closed for four days – Nov. 9-12.
Well, officially it was closed Monday. She had the front door open to air out the building – "it was really bad, the smoke in the store," she said — and "a couple of customers came in! One made a $10,000 purchase."
Reeds also saw customers, despite the chaos, Jeppe said. "It may have been a release factor to come in here and do something positive for themselves."
Many others, sadly, were in no position to shop. The fire put thousands out of their homes and left their lives in ruins.
"Our heart goes out to many of our customers who were hurt," Elkins said. In the case of some who ordered furniture before the fire, "you don't know if they have a house to deliver to."
And it's very personal. "Our customers are like family to us," Elkins said. "They were calling us to check on us and we were calling them."
She expects to lose sales for the next couple of months while clean-up throughout the area occupies most people. Then the business, owned by Ruth and Michael Adler and established just five years ago, will address the question of "how do we help our customers and help them rebuild," Elkins said. That process will include offering significant discounts to those who need assistance.
Jeppe said the same will be true for Reeds, which has been in business since 1960. "We'll offer discounts six to nine months or a year from now when they're rebuilding."
Both Elkins and Jeppe mentioned another tragedy that took place at the same time as the fire only a few miles away in Thousand Oaks – the murders of 12 people, including Ventura County Sheriff Sgt. Ron Helus, at the Borderline Bar & Grill the night of Nov. 7. It's all been hard to deal with, Jeppe said.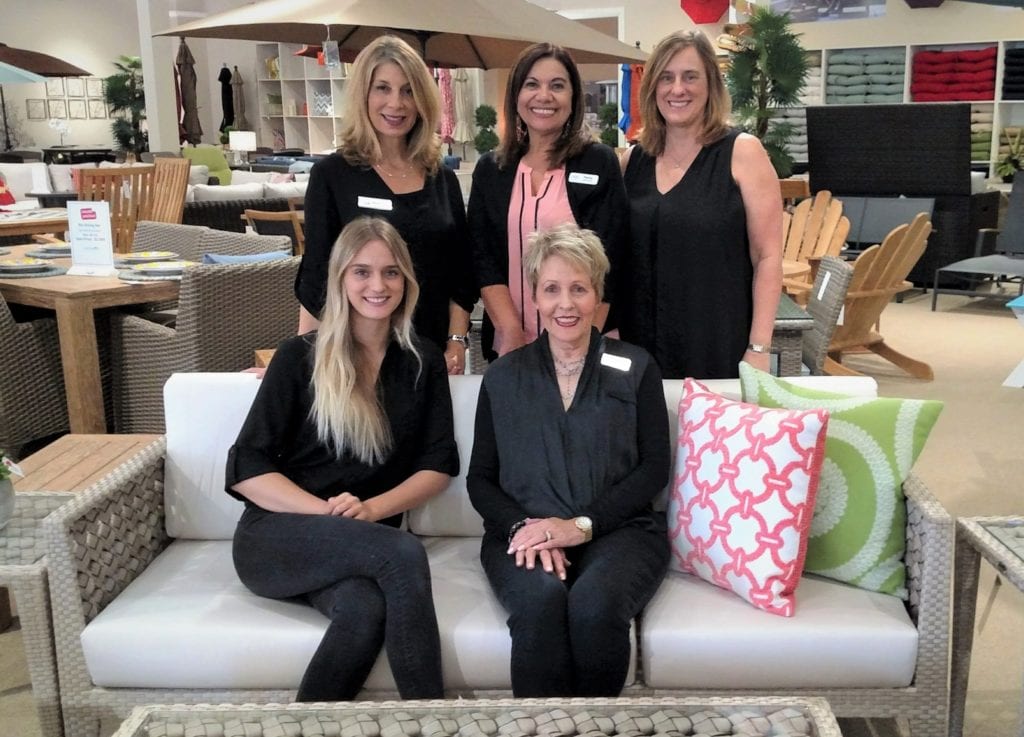 Even as fires were spreading across several parts of California, employers couldn't forget some basic responsibilities, CalChamber wrote in a Nov. 13 notice. Businesses are obligated to make sure their employees are safe. Smoke is one threat to people who work outdoors.
"Smoke from wildfires contains chemicals, gases and fine particles that can harm health," CalOSHA, the state's occupational safety and health agency, said in a news release Nov. 9. "The greatest hazard comes from breathing fine particles in the air, which can reduce lung function, worsen asthma and other existing heart and lung conditions, and cause coughing, wheezing and difficulty breathing."
This could affect employees who load, unload and deliver furniture. Employers must take steps to limit exposure or provide respiratory protection.
Elkins bought a carton of masks for employees and didn't resume deliveries this week until workers had them. She is aware of the poor air quality because her son's school, which is just behind her store, is closed until after Thanksgiving.
The CalChamber release noted that employees whose health is adversely affected by wildfire smoke may be entitled to paid medical leave. They also may be entitled to limited unpaid time off if their children's schools are closed because of fires. If a business is forced to close because of an emergency, as Pacific Patio and Reeds were, exempt employees are entitled to a full week's pay if they worked any part of the week, while nonexempt employees must be paid only for actual hours worked.
Businesses across the country face challenges when natural disasters strike. The past year has seen devastating hurricanes, floods, fires and tornadoes destroy homes and businesses. Home furnishings stores are not immune. If they come through unscathed, their customers and employees may not. In addition to other concerns, employers must calculate worker pay and benefits in unusual circumstances.
[HFA-backed fire-safety bill advances]
Federal law — the Fair Labor Standards Act — also requires employers to pay exempt workers their full week's salary if they work part of the week and the business is forced by a natural disaster to close for the rest of the week. If the business remains open, however, and an exempt employee does not report to work, the absence may be assessed as personal, unpaid time. Hourly, nonexempt workers are not required to be paid for hours they don't work.
Reeds faced those tough issues but was accommodating, Jeppe said. Even when the store opened, some employees couldn't get to work because of road closings and other hazards. Some worried that if they did reach the store, they wouldn't be able to get home again. Flexibility is sometimes required, especially when natural disasters like wildfires are all too frequent.
"It's kind of something that Californians take in stride," Jeppe said.
Still, it's good for employers to set clear procedures before the worst happens.