You Can't Do Business Like That
In my travels as HFA's CEO, I have been blessed to see many different ways to sell home furnishings. I have always said you could give separate store owners the same store footprint and the same product lines and you would end up with two entirely different stores. Ours is an industry built on merchandising individualism.
When I visited BILTRITE Furniture to bestow on the Komisar family the 2023 Retailer of the Year award for stores under 50 employees, I saw a way of doing business that I have not seen before. In fact, many of the things they do I believe many other retailers would think they were crazy.
First off, their 45,000 square foot store is filled with a lot of merchandise; more than most other retailers might display. That is NOT a criticism. It's an approach that works. Marty Komisar, the third-generation owner who along with his wife Gail, daughter Randi, son Brad, and daughter-in-law Sarah, run BILTRITE, told me that BILTRITE customers expect a large selection, and the sales team knows how to navigate it well.
Second, their inventory has a lot of tags on it. Once again, more than other retailers might have, but for BILTRITE it's about clarity and giving the customer all the information, they need. Some retail consultants prefer a more minimalistic approach to product labeling, yet BILTRITE finds that more is better for their loyal customers.
Third, they don't sell any extended warranties, which is bread and butter for many retailers.
Fourth, they don't sell online.
With these four unique ways of doing business, sales at BILTRITE are through the roof. You can't find a spot in their parking lot on Saturdays.
Oh, and they are closed at 6:00 each day, except Sunday when they are closed to be with family. They provide lunch for their entire team on Saturdays, and they have an incentive retirement plan for their team.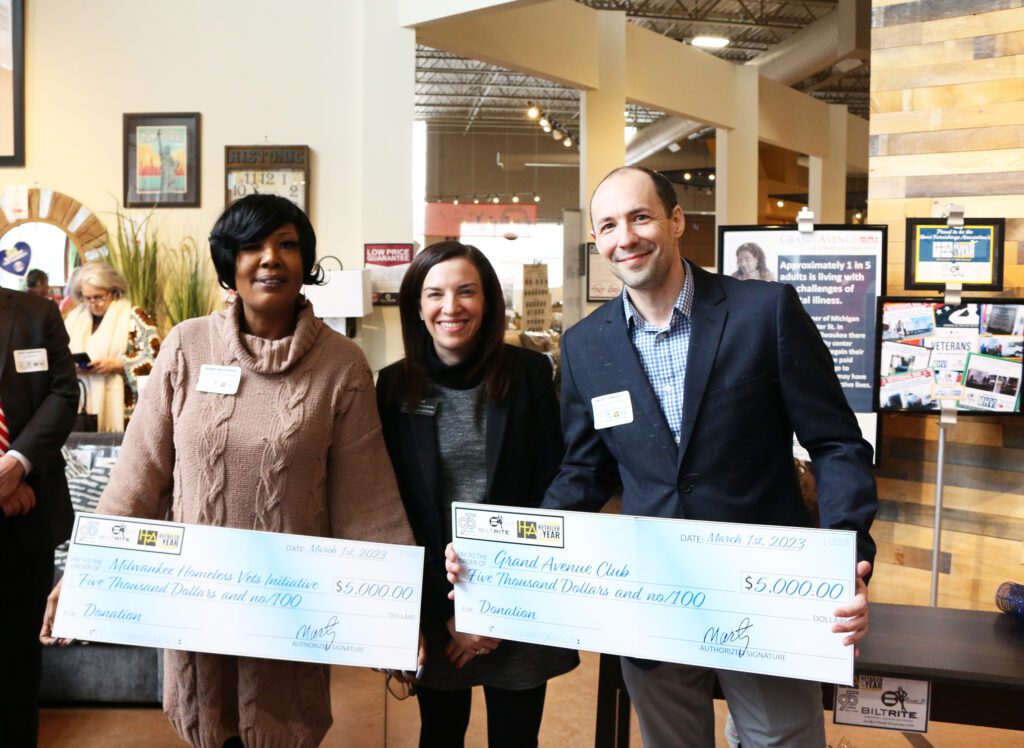 It is no wonder the judges this year thought they deserved a Retailer of the Year award. They listen to their customers and give them what they want, they listen to their team and treat them well, and they give back to some amazing organizations in Milwaukee and their suburb Greenfield. In fact, they celebrated the Retailer of the Year by donating to two local not-for-profits.
What is the lesson in all this? Best practices aren't templates and cookie cutouts, they are best for your customers and team. If that means a heavily stocked sales floor and added labeling, then so be it. That's what success looks like at BILTRITE. You can't deny success.
The Komisar's are a great family. They run a great store that is celebrating 95 years in business. Now the 4th generation is taking over. Can't wait to see what they do next.