Several companies grew during the pandemic, finding ways to expand amid stiff headwinds and once-in-a-generation challenges. Old Brick Furniture & Mattress Company, the HFA 2023 Retailer of the Year (stores with more than 50 employees), takes pandemic growth and expansion to another level. I have to give you the back story first.
Michael Fiacco owned Bennington Furniture, a couple of stores he had purchased from their founder, his Mom. In 2020 he decided to purchase Old Brick, a handful of furniture stores based in and around the Albany area. Old Brick has a solid reputation, and a business model that Fiacco felt was scalable. In 2020 the two came together and took on the Old Brick name.
Less than three years later, here we are, and now Old Brick has become a major player in upstate New York. Eight stores and growing. They have an interesting model of no commission selling but team selling. Everyone has a part in the customer service process. They make sure everyone who walks through the door knows that. Old Brick has an innovative and aggressive marketing program; they are heavily into digital and have centralized logistics. It is a mature, growing furniture store chain that wasn't even around three years ago.
Can you understand why this story earned Old Brick a 2023 Retailer of the Year award? It was apparent to me on paper as I read their nomination packet. Still, visiting the store and meeting Michael and his team solidified it in my mind. What I noticed was this. Michael is one of those leaders who understands what he does best and then surrounds himself with a team that is great at all the other aspects of the business. He trusts and entrusts his team with important duties that make a successful company together. You can feel it when you walk through their front doors. You can hear it when you talk to members of the team.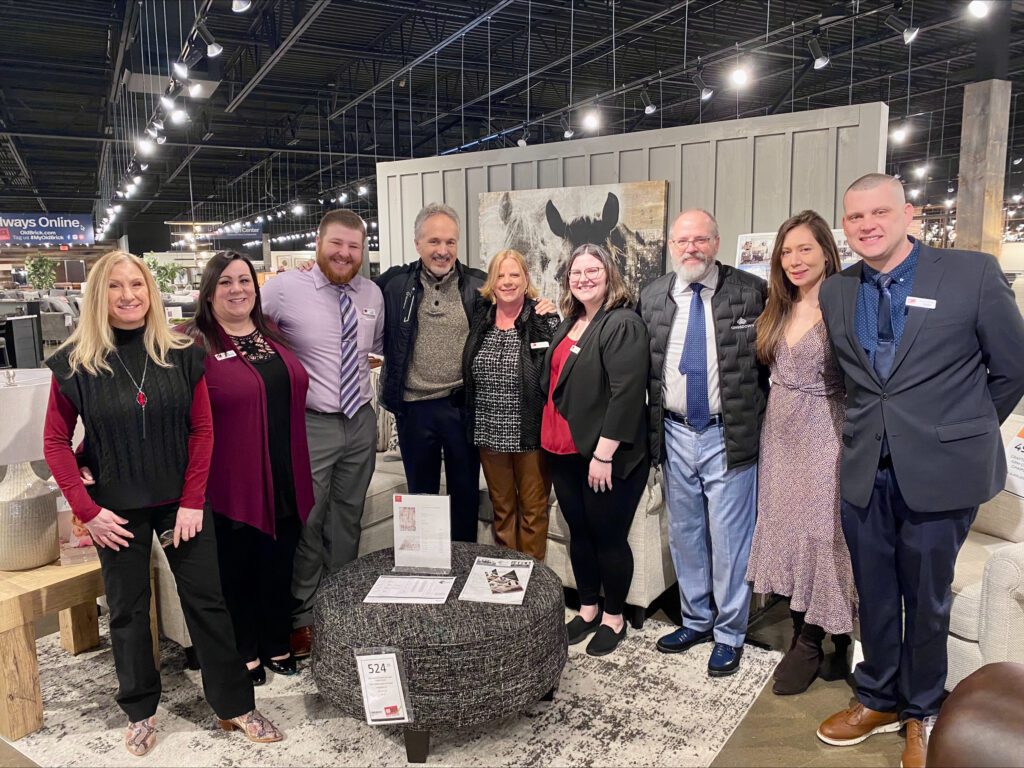 Another insight into their culture is what happened when another local furniture store, Taft, went out of business. Taft's owner contacted Old Brick to ask that many of his key employees be considered for Old Brick jobs. Today, many of those Taft furniture refugees are growing in their roles along with Old Brick. Each brings a unique perspective and experience to the team.
As I look for the biggest takeaway in this story, no matter the economic situation or business environment, there's always an opportunity to get better and, in many cases, to grow. Old Brick is a testament to that. I predict we will hear that name a lot in the coming months and years because I learned when meeting this team that they are all hungry and always looking for ways to improve. That is the definition of success. That is an HFA Retailer of the Year!