Repeat customers. Everyone tells retailers they need them, but it's easier said than done. How do you get started? Improve your retail customer experience. When players like Amazon enable people to purchase products with the tap of a button, brick-and-mortar furniture retailers must step up their game and offer experiences that people can't get online or on their phone.
But what exactly is a great retail experience?
The answer will vary from one retailer to the next. The "right" customer experience strategy will depend on the type of furniture you sell, your store and your shoppers. It's essential that you know all three like the back of your hand so you can come up with the best retail experiences possible.
Need inspiration? Here's a roundup of experiences that keep shoppers coming back. Check them out and see if you can find ideas to implement in your store.
Treasure hunts
Face it: Consumers can go years between visits to your furniture store. You need repeat customers. That's the nature of the business. One strategy to get those repeat customers keep them coming back is the excitement of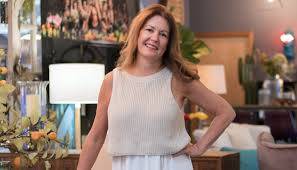 seeing a great product or deal. That's why treasure hunt experiences are so powerful and addictive. When people know they'll find new displays or products that won't be around for long, they'll be more likely to convert on the spot.
One company that's mastered the treasure hunt is TJX. The off-price retailer continues to grow and thrive, and that's mostly because TJX stores always have new and limited assortments at unbeatable prices. This motivates shoppers to buy right away.
Home Furnishings Association member Kim Pellett of City Home in Portland, Ore., took a page out of TJX's playbook by adding one-of-a-kind antique accessories and furniture to her product mix. If you want that 1910 walnut sideboard to complement your mid-century modern sofa, you'd better get it now because it might be gone tomorrow.
If "treasure hunts" are appropriate for your stores, find ways to incorporate them into your retail experience strategy. And you can keep assortments fresh by rotating merchandise more often. The end game is to keep customers on their toes by constantly giving them something new to see and buy.
Face-to-face customer service
What's the one thing furniture shoppers can't get from online pure-plays? Face-to-face customer service. Sure, online reviews and live chat help to make a purchase decision, but nothing beats interacting with knowledgeable store associates who genuinely want to help.
When customers walk into any of HFA member City Furniture's stores in Florida, they instantly notice the bar and café.  City Furniture goes to great lengths to educate its sales associates on product knowledge, which they pass on to shoppers. From shopping with a glass of wine to highly informed sales staff, City leaves nothing to chance.
Strive to offer that same level of service in your stores. Evaluate the performance of your associates. How well do they know your products? Can they effectively recommend items to your customers? Can they offer product insights or stories that shoppers won't find online?
If your staff's performance falls short, take immediate steps to improve it. Provide ample training. Make sure they know your merchandise inside and out. Have you considered "unboxing sessions" where information on new products is offered when the piece comes off the truck? Finally, instill a deeper sense of service in your employees. Help them realize that being truly helpful is the best way to earn the trust (and business) of your customers.
Constant reinvention
If you're ever in Manhattan, be sure to stop by STORY, a retail concept that takes the point of view of a magazine, changes like a gallery and sells like a store.
Every six to eight weeks, STORY reinvents its entire space — from store design to inventory — around particular themes.
For example, this December, STORY's main hook is "Home for the Holidays," a theme inspired by the film "The Greatest Showman." The store features "vivid jewel tones, a marquee-like wall of
hundreds of glowing light bulbs, a tented ceiling, colorful bunting (and) wide awning stripes," which gives it an almost "circus like" feel.
The store sells gift items and unique trinkets around themes of magic and wonder, which makes it an excellent destination for holiday shoppers.
Prior to "Home for the Holidays," STORY's theme was "Beauty," and the shop was transformed into a space where people could test and buy cosmetics.
First launched in 2011, the concept has proven to be quite successful, with brands, corporations and retailers paying STORY $500,000 and up to be featured.
One of the reasons why the store does so well is it's constantly reinventing itself.
Consider implementing a similar strategy in your business. While it might not be practical to completely transform your furniture store and merchandise every two months, there are still several steps you can take to switch things up. Showcase new products. Move vignettes around. If your store has windows, keep them fresh.
Community
Physical spaces can bring people together in ways that websites or mobile apps can't. As a brick-and-mortar furniture store, that's one of your most significant strengths. Use it to your advantage to grow repeat customers.
Figure out how you can use your store to build communities. HFA member Marty Cramer of Cramer's Home Furnishings is always finding ways to hold classes or events at his store in Ellensburg, Wash. When fellow HFA member C.S. Wo & Sons builds a new store in Hawaii, it makes a point of adding an open room that community organizations can use for special events. Those rooms are the perfect space for people to get together.
Also consider creating a space where people can use your products. This was the intention behind Levi's Stadium in Santa Clara, Calif. At NRF 2018, Levi Strauss' then-president, James "JC" Curleigh, said the company sought the naming rights to the stadium to promote amazing experiences and build a space where people could wear Levi's jeans.
You don't have to pursue naming rights to your local stadium, but you can use that same mentality in your customer experience strategy. Ask whether you can create a space where your customers can experience the furniture and accessories you sell. HFA member Gregory Rich of Habitation Furnishing + Design in the Minneapolis, Minn., area partners with condominium and apartment complexes furnishing models that steer potential clients to his store.
Shoppertainment
As the name suggests, "shoppertainment" is all about fusing retail and entertainment to enhance the shopping experience. Shoppertainment involves spectacles or attractions that grab the attention of shoppers. HFA member Jordan's Furniture has seven stores in New England. Each store offers a unique experience for shoppers from all walks of life: a restaurant to grab a bite to eat, IMAX theaters to watch the latest blockbuster – even a ropes course adventure.
Not that you need a budget that big. Pellett, the HFA member in Portland, once rented a llama and an alpaca for her store. The idea was for the shopper to let the animal pull a carrot from her mouth. It's a wet, sticky act known as llama kisses. Fans were lined up outside the store for a smooch.