Engaging visuals are critical for your e-commerce site. They help increase time on the page, engagement with product pages, add-to-cart rates, and, ultimately, conversion rates. But getting shoppers to your site is half the battle. Whether you are using organic social media posts, paid social media campaigns, email sequences, display ads, or a combination therein (a strategy most successful retailers are employing) to drive traffic to your website, visuals that engage are paramount. There are measures you can take to ensure the images you're using will capture attention, pique interest, and ultimately lead shoppers to your site.
Show images in context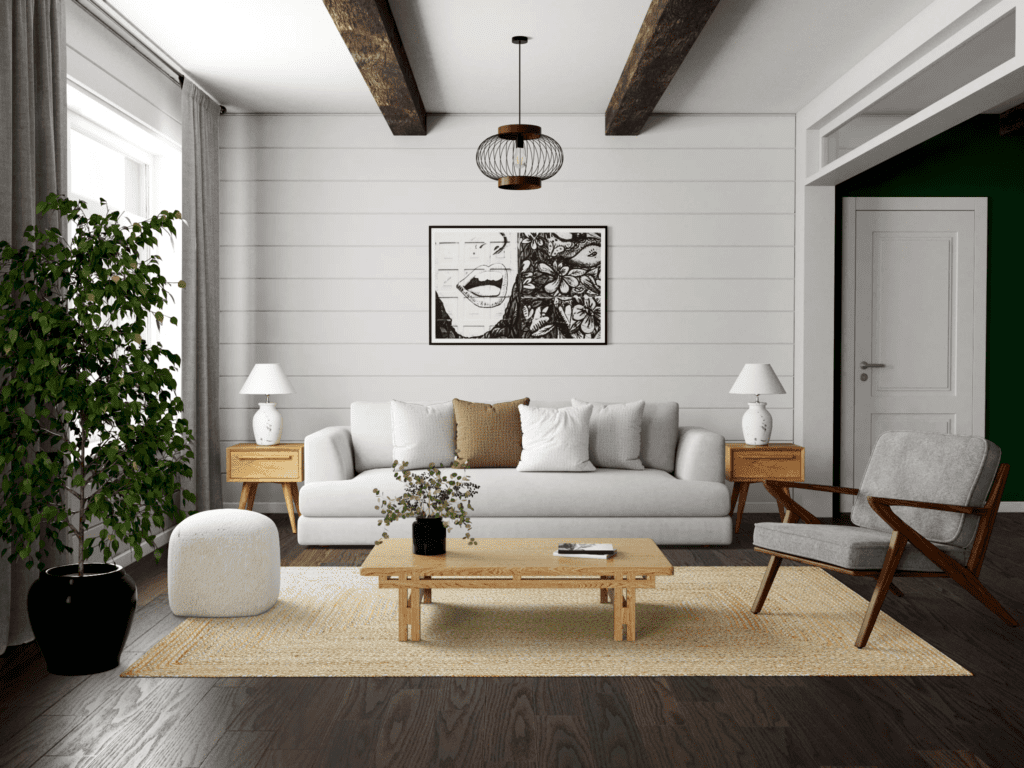 Context-rich images or lifestyle images show products displayed in a scene, like a table in a fully decorated dining room, perform better than simple product images. Placing a product in a real scenario can give consumers a sense of how they might experience the product in their homes. It can even help consumers conjure ideas for decorating a room or space, serving as inspiration.
Inspiration brings increased engagement and purchase confidence. A recent report, State of shopper sentiment in 2022 from Nfinite, showed that customer expectations around product visuals are only growing. 88% of people say high-quality product imagery is essential, and 77%report that product image capabilities increase their confidence in purchase decisions on websites they've never purchased from before. And we all know an attention-grabbing post or ad leads to more clicks to a website.
Create videos with your products
It's well established that video content is more engaging than static imagery. According to a 2023 Wyzowl survey, marketers agree that video content is undoubtedly increasing traffic and bringing in more leads.
There are many creative ways to create and leverage videos. One is to use video to display product details or functionality — think 360-degree spin of a couch, a chair reclining, an ottoman swiveling, or a rug being rolled out onto a hardwood floor. Instead of just showing the static product on a white background, these videos give shoppers a sense of how the product looks from different angles or how it works. Another example is user-generated content, which features satisfied customers using and enjoying your products or showing how they look in their homes. Not only do these videos serve as testimonials, but they also lend ideas for how to style or use a product, piquing shopper interest.
Use seasonally-appropriate imagery
Campaigns should be topical, and so should the imagery you use. Whether you're promoting products around the holidays, back to school, Mother's Day, Father's Day, or anything in between, images that reflect what's going on in shoppers' lives at that time resonate with them. The same goes for seasons — showing products in relevant contexts garners more engagement on social media and in advertising campaigns. Even if a piece of furniture is inside, showing a pool through a window in the summer or bright flowers in the spring brings a sense of seasonality. During holidays, showing furniture in rooms decorated with lights for Christmas or pumpkins for Halloween evokes an understanding of what the pieces could look like during that time of year.
The products can stay the same, but swapping out imagery that speaks to the season or an upcoming holiday helps your ad or post stand out from the crowd. Creating a seasonal calendar can help kickstart a process you can return to year after year.
Tailor imagery to your audience
Audience matters and even imagery isn't one-size-fits-all. Just as brands and retailers adjust their messaging for different segments, they can also adjust visuals. A visual that resonates with one group of consumers may fall flat with another.
Sending emails to promote a new couch? For those who have bought farmhouse-style items in the past, show the couch in a scene with a rustic look and wooden signs. For those who have a history of browsing and buying eclectic furniture, offer the couch amidst bright pillows and patterned armchairs.
Segmenting and the subsequent tailoring of imagery can be done in many ways — by browsing history, purchase history, geographic location, age, and more. This level of customization speaks to shoppers and their unique needs and wants, making it more likely they click on the email, ad, or post's call to action.
Create immersive experiences
There's a reason immersive experiences are becoming more commonplace among retailers — they bring the in-store experience to online shopping from the comfort of shoppers' homes, and shoppers respond positively. For example, Nfinite's Dynamic Display, an embeddable website capability that allows shoppers to create their dream room with just a few clicks, has yielded 2.8X repeat customer engagement. There are a variety of other immersive experiences retailers can start with tools like augmented reality.  Websites best serve these experiences, but retailers can show this functionality through various channels. Think gifs embedded in emails, short videos on Instagram, or tutorials on LinkedIn. Creating a dream family room on a furniture retailer's website is much more enticing for shoppers than your average marketing email or ad.
Content that resonates
Whether you're creating a video, lifestyle, or seasonally-relevant images, it's important to remember that content that engages is relevant, customized, and inspires shoppers to think about how they might use the product you're showcasing. This content will drive engagement and, ultimately, traffic to your website.
But content development can pose challenges for creative, merchandising, and marketing teams, especially with the expectation to be present across many channels. That's why many retailers are adopting CGI and 3D technology. In a recent survey of retail executives, Trends in e-commerce image creation, 87% of retailers reported that CGI and 3D image creation are necessary technologies to deliver their product visualization strategy. And recent data from Retail Analyst firm Coresight shows that using CGI and 3D imagery is 63% faster than traditional photography.
Solutions like Nfinite can make quality visual production more efficient, cost-effective, and scalable. Nfinite enables retailers to bring their products to life with powerful, customizable imagery and video content.