FOR IMMEDIATE RELEASE: Jun 1, 2023
(Carmichael, CA) The Home Furnishings Association (HFA) proudly welcomes two accomplished industry leaders, Mariam Farach and Nora Gomez, to its esteemed Board of Directors. With their exceptional expertise and unwavering commitment to the home furnishings industry, Farach and Gomez bring invaluable perspectives and insights to the HFA's leadership team.
As HFA Board Members, Farach and Gomez will contribute their strategic insights and visionary thinking to guide the association's initiatives. Their vast industry knowledge and passion for excellence will be vital in shaping policies, fostering industry growth, and providing valuable resources for HFA members.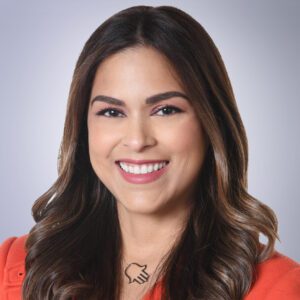 Mariam Farach, the Vice President of Operations for El Dorado Furniture, is renowned for her strategic vision and operational excellence. With over two decades of experience in furniture retail, Farach has gained a keen insight into the industry's challenges and opportunities. Her relentless pursuit of customer satisfaction and her innate ability to streamline operations have earned her accolades throughout the industry. Farach's appointment to the HFA Board of Directors reaffirms her commitment to advancing the interests of home furnishings retailers.
"Joining the Home Furnishings Association board is a very exciting opportunity to collaborate with industry visionaries, elevate the art of home furnishings, and positively impact how the industry inspires and transforms living spaces," states Farach.
Nora Gomez, the Chief Merchandising Officer for NFM, brings exceptional experience in product sourcing, merchandising, and inventory management. Throughout her distinguished career, Gomez has exhibited a keen eye for trends, an innate understanding of consumer preferences, and an unwavering dedication to delivering superior customer experiences. Gomez's appointment to the HFA Board of Directors underscores her passion for fostering collaboration and innovation within the home furnishings industry.
"I am looking forward to listening, learning, and working alongside my peers in the industry within a team dynamic to make smart decisions that will give the association and its stakeholders every opportunity to thrive in the future. With collaboration and stewardship, our role as a board is to leave the organization better than we found it with a lasting impact on our industry that we love," says Gomez.
"We are delighted to welcome Mariam Farach and Nora Gomez to the Home Furnishings Association's Board of Directors," said Mark Schumacher, CEO of the HFA. "Their extensive experience, deep industry insights, and unwavering commitment to excellence will be tremendous assets to our organization and the home furnishings community. We look forward to their contributions and leadership in advancing our mission."
Farach and Gomez's appointment as HFA Board Members highlights their exceptional achievements and signifies their dedication to shaping the future of the home furnishings industry. Their combined expertise and commitment to excellence will undoubtedly strengthen the HFA's ability to provide invaluable resources, foster collaboration, and drive growth for its members.
---
About the Home Furnishings Association: The Home Furnishings Association (HFA), with roots dating back to 1920, is North America's largest organization devoted specifically to the needs and interests of home furnishings retailers, with more than 1,400 members representing more than 10,000 storefronts globally. HFA provides members with programs, resources, services, and a unified voice in government relations by collaborating with home furnishings industry suppliers, vendors, affiliates, and other organizations.